Don't Be Distracted Campaign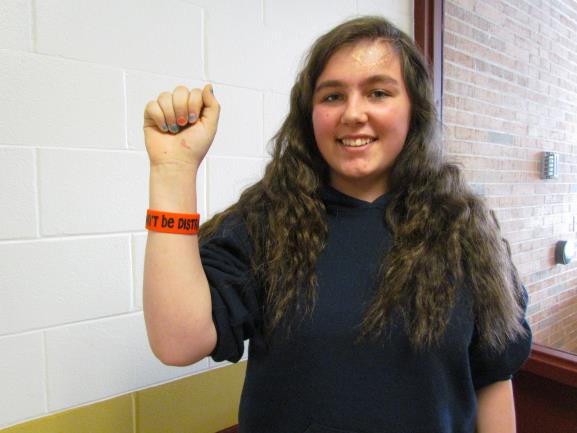 Student volunteers from the Ontonagon Area Schools radio station WOAS-FM 88.5 are again running a public service campaign about distracted driving. Funded by a $1000 grant from the state-wide Strive 4 a Safer Drive (S4SD) initiative, the WOAS-FM volunteers local effort is called Don't be Distracted (DbD). This year's effort includes a poster coloring contest for grades 4, 5, and 6, a button contest for grades 7 and 8, and a poster contest for grades 9 to 12. The photo shows volunteer Hailey Thomas modeling the wristbands that will be distributed to OASD students as part of the campaign.
The contests run until February 24, 2017 and the winners will be posted early in March.