Recycling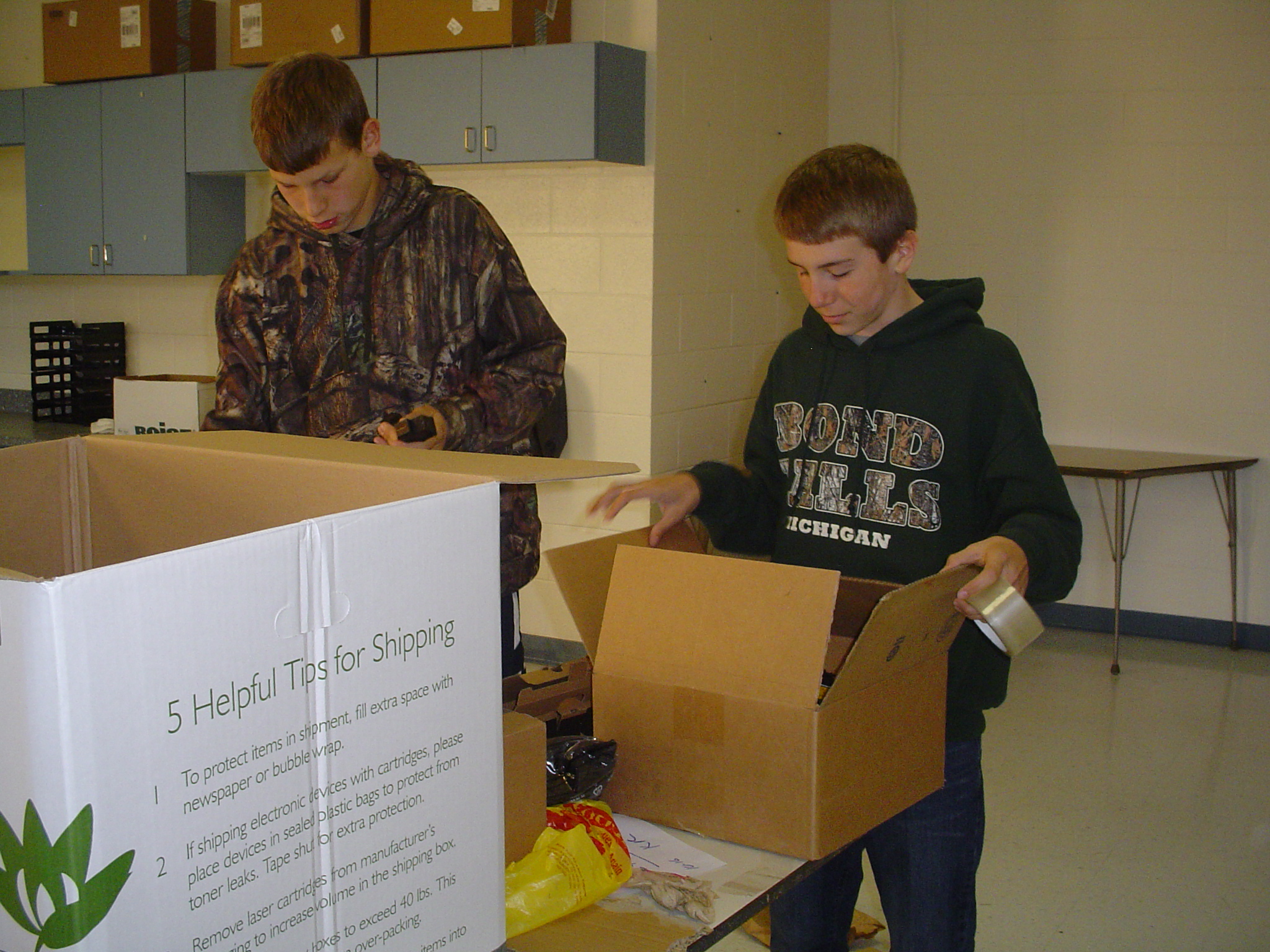 Eddie Polakowski (l) and Noah Kaarto work on packaging a small mountain of recyclables collected since the beginning of the school year. WOAS-FM continues to recycle old cell phones, inkjet and laserjet cartridges through a nation-wide organization called The Funding Factory. Even though the collection area in Ontonagon County is large and sparsely populated, this Ontonagon Area Schools project ranks in the top 3% of the more than 13,000 schools involved in this collection effort (in terms of the 'total number of units collected).
The effort is well worth while as the money generated from these items being re-manufactured or recycled is returned to the school district. In the past it has been used to purchase computer related accessories like printers, servers, projectors, monitors, and even some lower tech devices like fish tanks for classroom use.
Recyclables may be dropped off at the Ontonagon Township Library or the school recycle bin just outside of the OASD Library on Parker Ave. If you have a larger pick up or would like to serve as a collection point for your business or organization, contact Ken Raisanen by emailing ken@oasd.k12.mi.us or calling 906-813-0614 Ext 109.